Quotation Service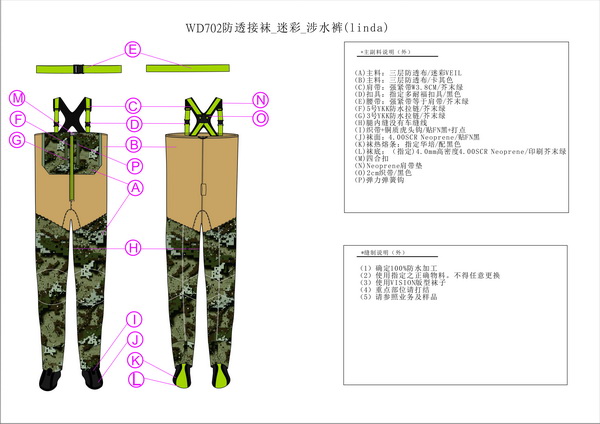 RE. Competive Price term
We provide 2 options of price quotation:
(1) EX-Work price : for customer who specify their own forwarders.
(2) FOB price : for customer who accept to use our forwarders.
RE. Small MOQ required
We offer the lowest minimum quantity request according to the material required, and according to the demands on the production line. Normally 600 pcs for waders, and 1200 pcs for Jackets. Of course, the quantity go with defferent price level.
RE. Delivery Situation
Because a lot of high tech material imported for your waders, garments ... it takes long time to purchase material, therefore, the delivery will be normally 90 days or longer. If your product produced by local material, the delivery will be normally 60 days.
RE. Scheduled Production
If you could scheduled your order production 6 months prior to the planned shipping date, we will provide better terms of price and payment to support you on mutual cooperation.